We take time discussing our clients' needs and come up with finance solutions that fit within their budgets and timescales.

Gamble & Spencer is independent with no links or obligations to any estate agents, finance or insurance companies.

Our fees are paid by our clients and are contingent on successful drawdown of the facilities arranged, unless otherwise negotiated.
Gamble & Spencer offer the benefit of an out-sourced property finance service for  investors and developers.
The firm was established in January 2000 bringing together the combined property finance and business experience of Rodney Gamble and Susan Leece-Roberts.
We provide a bespoke service for the property investor and developer – from entrepreneur to public property company based in the UK and overseas. Our aim is to work closely with clients to ensure that the correct funding for any one transaction is tailored to meet specific objectives. The focus is on matching property assets with suitable loan facility structures for purchase, refinance or development and presentation to the right finance institution. A full service is provided and, where required, an on-going relationship which enables the professional property investor to better utilise valuable time by outsourcing this area of the business.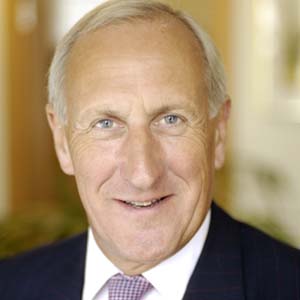 Rodney Gamble
Rodney Gamble has over 30 years experience devoted to property finance. Over the years he has raised a wide variety of facilities from many different lending institutions in the UK and Overseas, and for a broad cross section of property borrowers. Originally trained in banking, he has an extremely wide knowledge of the property finance market.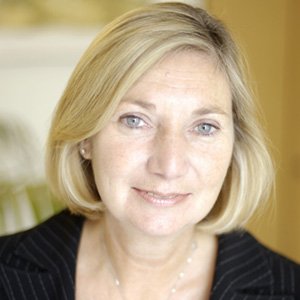 Susan Leece-Roberts
Susan Leece-Roberts has over 25 years experience in both property finance and strategic business planning. Prior to Gamble & Spencer,Susan was a key player in establishing the property finance joint-venture partnership Allsop Selwyn with Allsop & Co. She started specialising in the UK property finance market with Allied Dunbar Provident having had a career in business management of hi-tech products with 3M in the pacific rim.
Specialists in raising finance on all types of properties, we offer a bespoke service to our clients, both investors and developers, who are able to take advantage of our detailed and extensive market knowledge. The wide variety of lenders with whom we have contact enables us to refine a requirement so that borrower and lender alike can be in a position to act quickly and with confidence to complete a transaction.
From the moment that we receive an initial enquiry, provided we have adequate details of the proposition, we will be able to gauge the extent to which we can assist our clients. The detailed terms will then be subject to all the normal due diligence such as valuation, legal and, if considered necessary, structural and environmental surveys.

The precise terms which we will obtain from the lenders will not only reflect the current market forces at the time but also our established relationship with the various lending institutions where we have normally had dealings for a considerable amount of time and often on a daily basis. This has become invaluable in a market with liquidity constraints.
Our fees are paid by our clients and are contingent on successful drawdown of the facilities arranged, unless otherwise negotiated. The specialist service offered by Gamble & Spencer is attractive to investors and developers based both in the United Kingdom and Overseas.
Typically we provide the link needed between lender and borrower for entrepreneurial property investors with small in-house management teams – although by the very nature of our work we are able to assist even the most sophisticated borrower by using our specialised market knowledge and key contacts.
Sourcing Experts
During the course of the negotiations for a financing package it is likely Gamble & Spencer will be involved in discussions not only with the lender but also with solicitors, surveyors, and other professional support services.
Where necessary we can quickly identify suitable specialists such as Building Surveyors, Structural Engineers, Environmental Consultants, Insurance and Tax Specialists.
15 YEAR AMORTISED £50M MORTGAGE

Fifteen year partially amortising fixed interest rate mortgage of £50 million secured against a spread of 23 properties located all over England, Scotland and Wales.


£11M DEVELOPMENT FACILITY

£11m development facility arranged for a BVI borrower in relation to the construction of a block of 36 apartments in West London.


5 YEAR TERM LOAN OF $37.5M (U.S.)

Five Year Term Loan of US$37.5m secured against an Hotel in Maryland USA arranged with a US Bank in order to re-finance a UK Bank.


5 YEAR TERM LOAN OF £2.5M

Five Year Term Loan of £2.5m secured against a parade of shops in West London to enable our client to buy investment properties overseas.


3 YEAR £2.75M FACILITY
Three year £2.75m facility with flexible hedging option secured against a Supermarket in SW England.


10 YEAR FIXED RATE LOAN OF £2.4M
Ten year fixed rate loan of £2.4m for a Retail Investment in a county town.


2 YEAR £2.4M FACILITY WITH OPTION TO EXTEND

Two year £2.4m facility with option to extend subject to Lease renewal secured against Government let offices in Middlesex.


5 year interest only Term Loan £1.75m

Five year interest only Term Loan £1.75m secured against a Retail Warehouse in central England.


5 year £7.14m facility - 2 years interest only

Five year £7.14m facility with an initial 2 year interest only period secured on a spread of properties located in England and Wales.


Facility of £8m for overseas investors

Facility of £8M for overseas investors against the purchase of a Shopping Centre in a London suburban town centre.


10 Year Interest Only Facility of £18M

Ten Year Interest Only Facility of £18 million secured against a portfolio of London Residential Apartments.


7 Year Facility of €13.25m

Seven Year Facility of €13.25m secured against a portfolio of commercial and residential properties in Germany.


We always enjoy raising money for the right project. Through the generosity of supporters and friends over £1.7million has been raised towards a number of projects:
Shooting Star Chase
Children's Hospice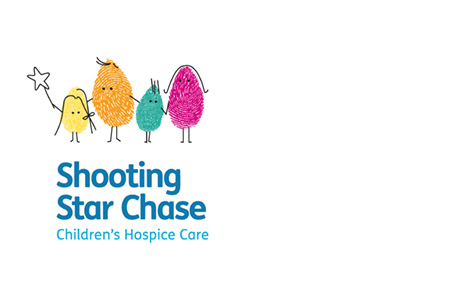 £540,000 donated towards the set-up and building of The Shooting Star Chase children's hospice in Hampton, Surrey. Thanks to the generosity of many people 2005 saw the realisation of this dream with the official opening of The Shooting Star Hospice and The Sparkle Day Care Centre which now provides vitally needed respite and palliative care for babies, children and young people with life-limiting conditions, as well as their families.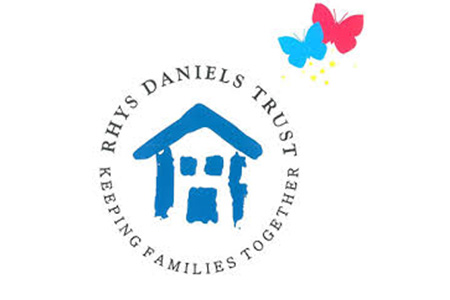 £460,000 donated to the Home from Home Appeal in association with The Royal Marsden Children's Hospital in Sutton to purchase two flats. Sparkle House & Diamond House were opened in 2006 providing especially adapted "home from home" accommodation for families when they need to be nearby whilst their child receives treatment for a serious or life-threatening illness. Treatment for severely sick children can sometimes last for many months and these flats provide a home and refuge for families who live a long way from the hospital.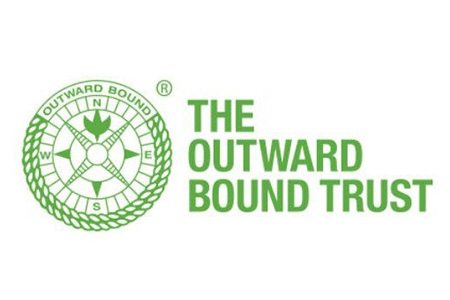 £160,000 for the "Face Value Project" to support the Craniofacial team at Great Ormond Street Hospital with an ambitious five-year plan to revolutionise surgery for children with craniofacial disorders. Craniosynostosis prevents 'normal' development of the skull and affects approximately one in every 2,000 children. At birth, a baby's skull is made up of bony 'plates' separated by seams, sutures'. These help with moulding of a baby's head during delivery and play a role in shaping the head as it grows. The sutures eventually fuse, forming a protective 'helmet' for the brain, the skull. In those children with craniosynostosis a single or number of sutures fuse much too early, even up to months before a baby is born. This can seriously restrict the growth and development of the brain, as well as the shape of the child's head. The funds raised by Sparkle have assisted the vitally needed research to develop new techniques and refine equipment to improve the precision of craniofacial surgery. In the last three years the team have made great progress in pioneering new devises for this surgery which are now being used by other clinical centres.
The Cystic Fibrosis
Trust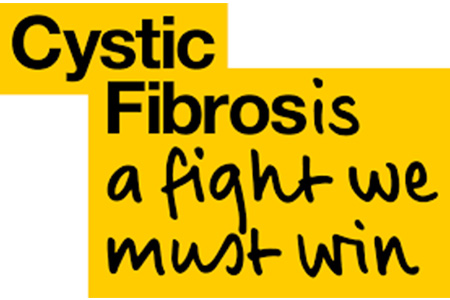 £295,000 for The Cystic Fibrosis Trust towards the cost of a specialist adult CF unit at The NHS Sheffield Northern General Hospital and for the CFT gene therapy research project. With the help of a Grant and funds raised by "Sparkle" the hospital opened a new 12 bed ward in 2010 for patients and is staffed by nurses dedicated to developing specialist skills in meeting the needs of individuals with CF. The Sheffield Adult Cystic Fibrosis Centre started functioning as a Specialist Regional Centre in 1999 and works closely with the Sheffield Children's Hospital Paediatric Cystic Fibrosis Centre from whom they receive and treat patients over 16 years of age. The Centre looks after around 200 patients and is growing at the rate of 10 new patients a year. CF is one of the UK's most common life-threatening inherited diseases caused by a single defective gene. It affects the internal organs, especially the lungs and digestive system, by clogging them with thick sticky mucus resulting in chronic infections and inflammation in the lungs which makes it hard to breathe and digest food. Currently those with CF will live to around 41 years or over.
Whatever the Need
Sanitation First
£85,000 for Wherever the Need to create a much needed infrastructure in several slums on the periphery of Pondicherry in the State of Tamil Nadu, in the south-east of India. The Just Need Pondicherry Project has been primarily focused on the provision of sanitation and clean water as the foundation to helping people stay fit and healthy in order to work their own way out of poverty. The start of work on the project was delayed following a terrible cyclone which devastated the coast of Tamil Nadu at the end of 2011. Although the loss of life was minimal, destruction was enormous and WTN were active in the clean-up which took several months. Provision of the fixed Ecosan and Semi-Permanent units has now given over 3,000 people access to sustainable sanitation. In turn this has improved health, increased household income and provided more chances for children to attend school. Employment has also been created by their own Self Help Groups and through them to others. Overall the project has greatly improved the lives of those families living in the small pockets of semi-urban areas which all suffered various degree of extreme poverty.
Great Ormond Street
Hospital – GOSH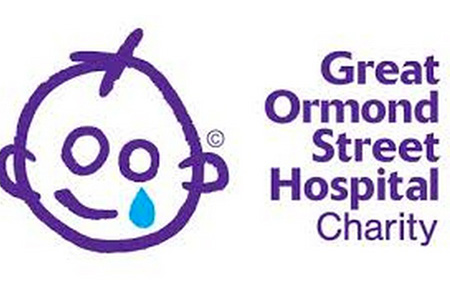 £180,000 donated for the redevelopment of an existing property, renamed Sparkle House, to accommodate less able young people and their carers so they could participate in the Outward Bound courses at the Aberdovey Centre. The specification of the 16-bedded Sparkle House provides for a range of special needs and severe learning difficulties, including impaired hearing, partial sight and other conditions such as Autism, Asperger's syndrome and Down's syndrome. The property was also designed to be wheelchair friendly thereby providing learning adventures for as many young people as possible, irrespective of their circumstances. Since opening in 2008, Sparkle House has enabled over 4,000 children with special needs to benefit from an Outward Bound course helping them to gain confidence and develop life skills