We take time discussing our clients' needs and come up with finance solutions that fit within their budgets and timescales.

Gamble & Spencer is independent with no links or obligations to any estate agents, finance or insurance companies.

Our fees are paid by our clients and are contingent on successful drawdown of the facilities arranged, unless otherwise negotiated.
Gamble & Spencer offer the benefit of an out-sourced property finance service for  investors and developers.
We provide a bespoke service for the property investor and developer – from entrepreneur to public property company based in the UK and overseas. Our aim is to work closely with clients to ensure that the correct funding for any one transaction is tailored to meet specific objectives. The focus is on matching property assets with suitable loan facility structures for purchase, refinance or development and presentation to the right finance institution. A full service is provided and, where required, an on-going relationship which enables the professional property investor to better utilise valuable time by outsourcing this area of the business.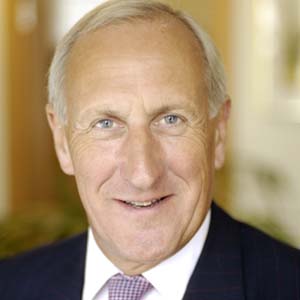 Rodney Gamble
Rodney Gamble has over 30 years experience devoted to property finance. Over the years he has raised a wide variety of facilities from many different lending institutions in the UK and Overseas, and for a broad cross section of property borrowers. Originally trained in banking, he has an extremely wide knowledge of the property finance market.
Specialists in raising finance on all types of properties, we offer a bespoke service to our clients, both investors and developers, who are able to take advantage of our detailed and extensive market knowledge. The wide variety of lenders with whom we have contact enables us to refine a requirement so that borrower and lender alike can be in a position to act quickly and with confidence to complete a transaction.
From the moment that we receive an initial enquiry, provided we have adequate details of the proposition, we will be able to gauge the extent to which we can assist our clients. The detailed terms will then be subject to all the normal due diligence such as valuation, legal and, if considered necessary, structural and environmental surveys.

The precise terms which we will obtain from the lenders will not only reflect the current market forces at the time but also our established relationship with the various lending institutions where we have normally had dealings for a considerable amount of time and often on a daily basis. This has become invaluable in a market with liquidity constraints.
Our fees are paid by our clients and are contingent on successful drawdown of the facilities arranged, unless otherwise negotiated. The specialist service offered by Gamble & Spencer is attractive to investors and developers based both in the United Kingdom and Overseas.
Typically we provide the link needed between lender and borrower for entrepreneurial property investors with small in-house management teams – although by the very nature of our work we are able to assist even the most sophisticated borrower by using our specialised market knowledge and key contacts.
Sourcing Experts
During the course of the negotiations for a financing package it is likely Gamble & Spencer will be involved in discussions not only with the lender but also with solicitors, surveyors, and other professional support services.
Where necessary we can quickly identify suitable specialists such as Building Surveyors, Structural Engineers, Environmental Consultants, Insurance and Tax Specialists.